We make things that resonate with people.
Clients like the Max M. & Marjorie S. Fisher Foundation choose us because we work hard to understand who they are and what they value.
Since 1955, the Fisher Foundation has embraced tikkun olam, or repairing the world, by supporting education, arts and culture, health care and Jewish concerns in Detroit and beyond. When they asked us to update their brand, design their new website, create new business collateral and email templates, we were delighted to accept.
The Foundation had grown and was adjusting its grant priorities to keep up with changing needs. The trustees wanted the Foundation's public face to be more up-to-date, user-friendly and informative. They needed a full-spectrum, Detroit-based agency with multiple capabilities to handle the technical side of these changes, while refining and enhancing overall brand identity. Multi-faceted design and technical projects, needing simultaneous execution, are an M3D specialty.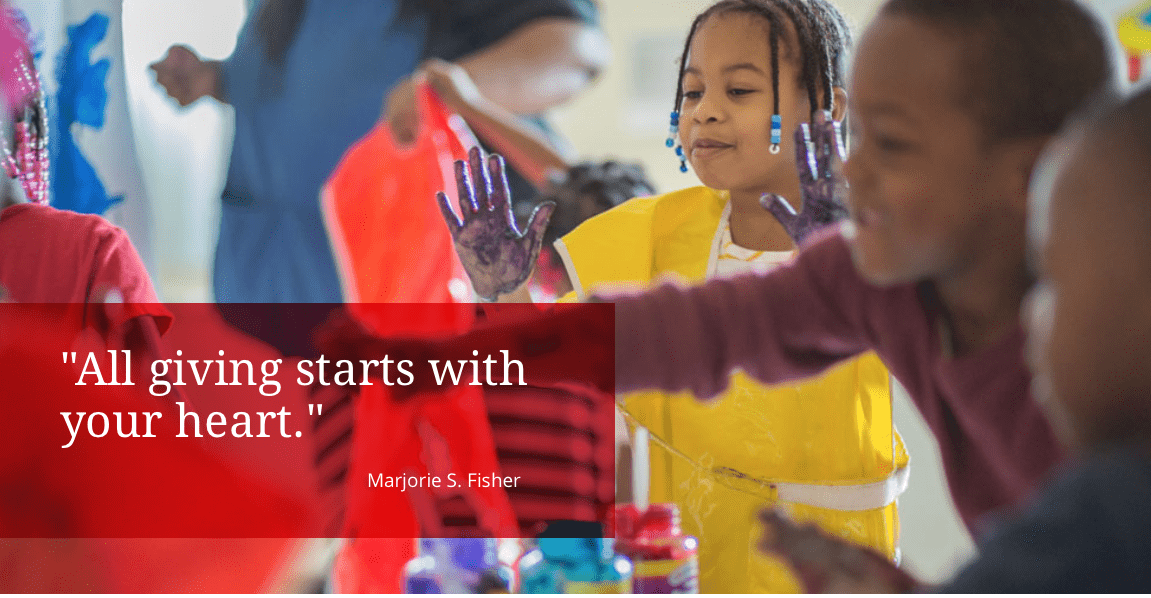 Most importantly, the Fisher Foundation wanted its creative partner to understand its mission, respect its founders' values, and elevate those it serves.
"We looked for local companies that really embodied Detroit and understood the spirit of what is happening in our city. We also wanted an agency that had previous experience with foundations and who we felt deeply understood the Fisher Foundation's mission." – Chelsea Landry, Max M. & Marjorie S. Fisher Foundation
In our early conversations, we learned what the Foundation wanted to accomplish and studied the trustees' goals and preferences. We discovered they desired a cleanly designed website that would reflect their current priorities and would be easily editable in-house. They also wanted to communicate more openly and consistently with the public, making the addition of a blog/press room a necessity.
Moving forward, collaborative design decisions were easy, as our own priorities matched with the Foundation's. We particularly enjoy working with organizations focused on making life better for people, from improving education and health resources to sharing art and science with youth. M3D CEO Melissa Halpin's museum work background and our commitment as an organization to the arts, inclusive design and community service made this a natural partnership.
"M3D is creative and sophisticated. Even more important was that they took the time to understand us, to adopt our way of referring to our grant partners, our respect for the work of our founders, our sensitivity to Jewish-focused partners. They paid attention."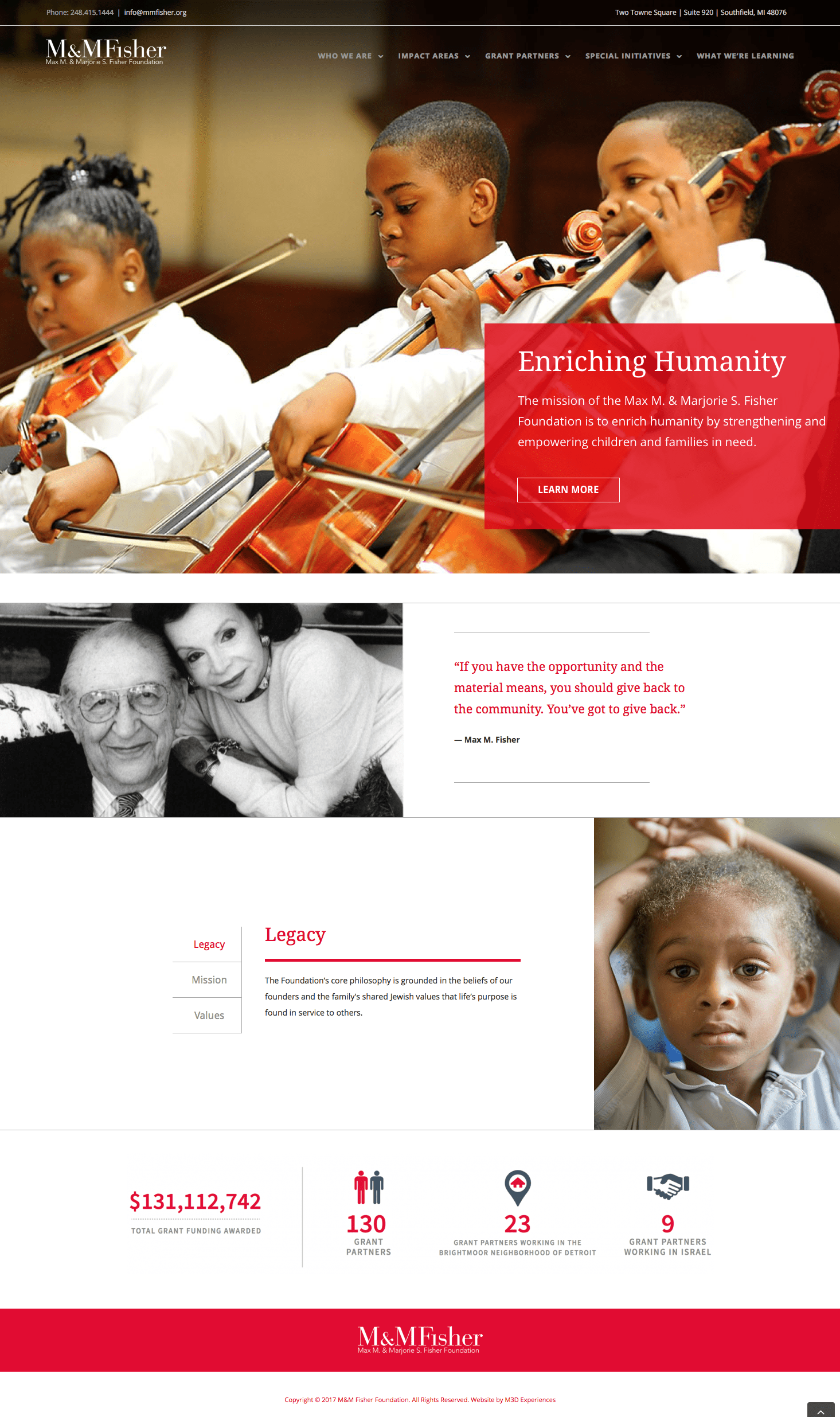 But the nuts and bolts, behind the look and the content, were also key. We needed to construct a site that was clearly organized and easily accessible, so the client could quickly make ongoing updates. We chose an improved hosting environment, configured a less image-centric version for mobile, and made many behind-the-scenes technical edits to improve the overall user experience. During the process, we walked our clients through every aspect of the rebuild, explaining each step and training them to update the site themselves.
While our team was solving for these needs, we were simultaneously creating the Foundation's marketing materials. This was by design, and is how we prefer to work at M3D. When you're helping craft or update an organization's public face, you need to coordinate everything to unroll in concert. Every aspect of the brand must be complementary and should make good design sense. Careful collaboration across our teams and with our client throughout all steps of the process helped us achieve this goal.
"With M3D, there were no silly questions. We discussed everything creative and everything technical. They were realistic and thorough and patient…and they really listened to us."
In short, we work with clients who are serious about managing their brands. We understand how important it is to be consistent, intentional and systematic, and we draw upon our multiple specializations to provide a complete package for each client partner. Sometimes our relationships begin with a simple logo design but evolve into a marketing collateral overhaul, website rebuild, trade show booth experience, social media campaign or all of the above. It's a comprehensive approach that results in a streamlined brand experience for your customers and your competition. People do take notice and our results speak for themselves.
With our Fisher Foundation partnership, we had the opportunity to do two things: to manage a multi-pronged brand refresh and to support an organization whose founders were deeply committed to improving lives in our hometown. We want the world to see how great Detroit is and always has been. After all, isn't that why we came back home? There are so many essential narratives to share, and it's been our honor to help tell the Fisher Foundation's story.
SaveSave