D A D – Delphine Alfred Duncan Foundation for the Deaf and Hard of Hearing
Delphine Alfred Duncan Foundation for the Deaf and Hard of Hearing, aka DAD Foundation, is a 501c3 nonprofit organization providing community programs, resources, and socio-economic services that are designed to empower and help the Deaf community in Michigan.
Annebelle says "I never looked at myself as a hearing person. It was like my inner person was deaf." She is CODA: a 'Child of Deaf Adults.
"As a child, everything was quiet unless I decided to make noise. Before my younger brother came along it was just me and my older brother Alfred. Our house was quiet unless the TV was on; or we were in the car and the radio was on. Our parents used to pick a station that was a mix of talk and music.
"They didn't know what we'd like because they couldn't hear. It wasn't until I learned about AM and FM that I found an FM station I preferred."
LEARNING WHAT HER PARENTS COULDN'T TEACH
"There were a lot of things I missed; not intentionally, it was just that they were deaf and there were certain things they couldn't teach me. They couldn't show me. They were unaware so I was unaware. My English wasn't the best because no one taught me how to say the words. There were no corrections; nobody at home to tell me 'You said that word wrong.'
"They made sure we had the resources to look things up. We had all kinds of books and five sets of encyclopedias, but you still have questions. One time I was doing homework and I asked my mother how to spell 'pierce.'  I was trying to mouth it to her and she couldn't get it. She said 'I don't know, I'm sorry.'
"I was never ashamed or embarrassed by what they didn't understand; I was focused on them. But the high school kids were going around talking about my parents. They would always bring my mother and father into it, like they were threatening me – like 'I'm going to burn you.'
"When they insulted my parents, it WAS like being lit with a match. As a result, I've been an advocate all my life."
THE 'AHA' MOMENT
"When I moved to Michigan in 1990, I was taking classes and I saw the deaf – and I saw that they had interpreters. I realized 'I can get paid for this?' Hell yes, I wanted to help! I wanted to get into the deaf community because that's who I am! But how can I do that?
"I waltzed into Wayne County Community College and told them who I was and what I wanted to do and they hired me as an interpreter."
Years later she started working for a social services organization and it began to sink in. "The Lord had me. I'm here to help Him do more.  By 2001 I was contracting myself out to the courts and the post office."
GROWING HER VISION

She started her business from home while working full-time. "I had 3 plastic totes full of work files. I was doing my own accounting manually." She even took some of paperwork TO work to make best use of her lunch hour.
The paperwork was oppressive, but her determination was unstoppable. "People couldn't believe the things I accomplished."
By this time she had established Blessed Hands Interpreting Services and DAD Foundation – the Delphine Alfred Duncan Foundation for the Deaf and Hard of Hearing, aka DAD Foundation, a 501c3 nonprofit organization providing community programs, resources, and socio-economic services.
"I began to reap blessings as a champion of the deaf – who are frequently bullied and misunderstood."
FINDING SUPPORT
"When I took a business plan class, I got a lot of feedback on capitalizing on my skills. I am sign language! Slowly build on that. Present my business: 'We are a company that makes accessibility available for anybody.'"
Marketing tools would be essential to growth. Annebelle's cousin designed the first business cards. They would 'do' for the time being. And she would need websites. "When I started getting more work is when I realized I needed to call someone to help because I couldn't do it all."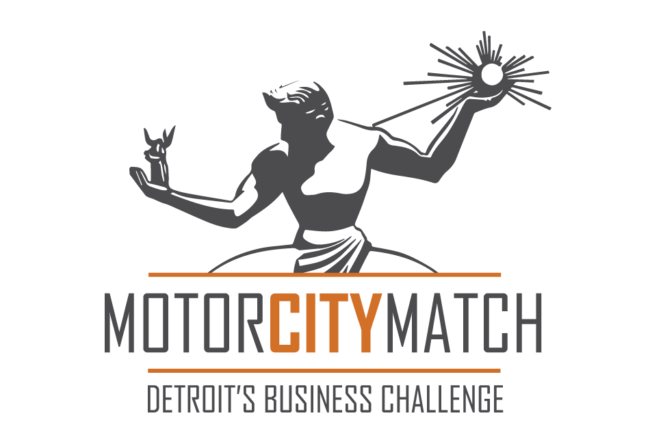 In 2016 Annebelle was accepted by the Motor City Match program. Per their website, "Motor City Match tackles the city's entrepreneurship challenges by matching Detroit businesses with the right support services, funding options, and available real estate."
Suddenly there were choices to be made. "When I was looking through the list of approved service providers they gave us for someone to do my branding and website work, I saw Memora (M3D Experiences at that time) and their area codes, I realized they had a California connection."
That gave her confidence. California is the global leader in technological innovation – home of Silicon Valley, Google, and other tech giants. "I knew they knew what they were doing."
And there was no question Annebelle knew what she wanted.
MEETING WITH MEMORA
"My cousin makes logos and she had been helping me with business cards. My parents are my inspiration and my mother loved roses. I told my cousin 'I want two red roses.' But she didn't know how to do that graphically. We took a picture of two roses and that's what we were using."
She needed something more professional. "It was very important for Memora to connect with my passion and vision, what I wanted for my business. They understood it immediately."
"I remember going to their studio in Corktown and meeting Matt and Melissa. I explained what my vision was for my business, especially the significance of the roses. So Memora made DAD with two roses; one for my mom, and one for my dad. It symbolized them perfectly. Standing tall, side by side. Then they got to work on the logo for Blessed Hands Interpreting Services, the business side of my mission. It represents the circle of interpreters and those needing interpretation that we bring together. The two logos work together nicely, as sister organizations, in terms of style.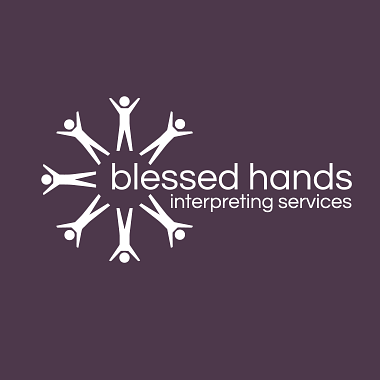 THE MEMORA EXPERIENCE
After the logo development, Memora designed new business cards, Annebelle was proud; she felt important. "It made me feel like 'I'm out here in the world with everybody else. I have brands that are different from everybody else, my brands stand alone!"
But she still needed two websites! "I had a website done somewhere else and it was trash. Memora was able to create my vision into two online experiences for the whole world to see." Motor City Match provided a grant for one of the websites and Memora was generous enough to work with me on the cost of the second, so I was able to have them do both at the same time.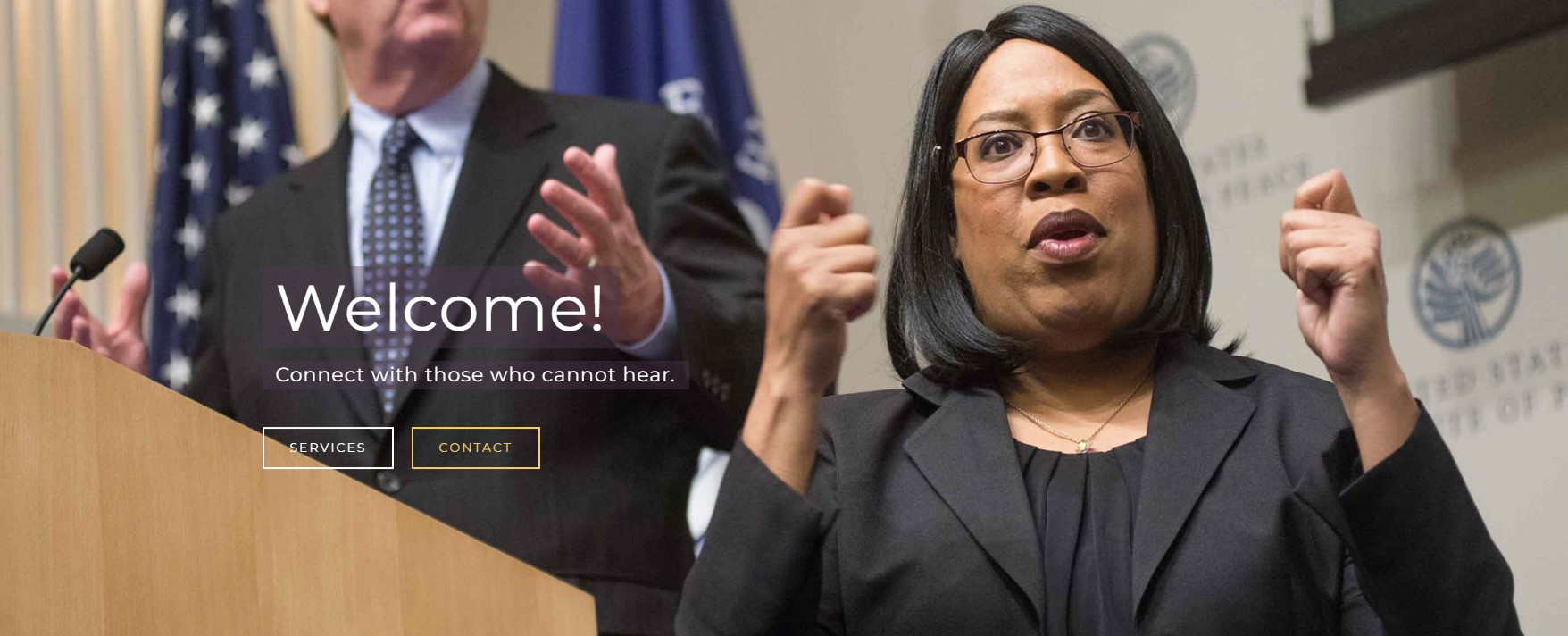 "When they work with you on big projects like that, they spend the time with you to understand your vision and what you do. That is creating the experience for your clients. Any time you have a business or something that God has given you, that you want to manifest, you have to share that with somebody and trust that they won't use your idea for themselves or someone else.
"When I shared with Melissa, I didn't hold anything back. I prayed that God would guide them and He did. Their design agency created a marketing masterpiece. That's an experience right there in itself. What website design company is going to take the time to articulate and put our nonprofit brand's vision out graphically and artistically? Who's going to take the time to do that?
"They're the people to see if you want quality work. You need to let them know your vision, what you're looking for. Be honest and don't hide. They know what to do and how to do it. They're the plug that goes into the electric outlet. You plug it in and everything powers up."
Annebelle has since hired Memora to build a third website for a new business she launched with her friend and business partner, Venita Driver. Blessed ASL Clothingline is an apparel company founded to empower the deaf community
by creating awareness that educates ALL OF US! And in the Fall of 2022, Memora we'll be launching a refreshed 2.0 version of the DAD Foundation website.
BLESSED HANDS AND THE DAD FOUNDATION TODAY
"A deaf person shouldn't fear they can't go to the doctor. These states don't understand that. Now I work with all kinds of people all over the country. My parents didn't have that, they had me and my brother. Today I know how to advocate for others. I know what you need. I've been doing this for 56 years now. Your skillset makes you into the interpreter you are. You can't tell me how to accommodate a deaf/blind or hard of hearing or blind person because I've been doing it all my life.
"SITUATIONS STILL HAPPEN"
"I'm used to it, but I don't bite my tongue. If you can't understand who we are and make the proper accommodations, then we don't need to be there."
"NOBODY SHOULD GO WITHOUT AN INTERPRETER, IT'S TOO IMPORTANT."
"I'm blessed. The business has grown. The business is GROWING. In fact, there's a shortage of interpreters. If anybody's interested in learning how to be an interpreter or if you have the skills but not the experience, I want you to contact me at info@bhis3.com and we'll see what you've got."