Introducing ScreenFuture, M3D's first product and a new digital signage solution. It's no fun to see holiday announcements from three years ago or fuzzy logos on your company's monitors. It's why we created ScreenFuture.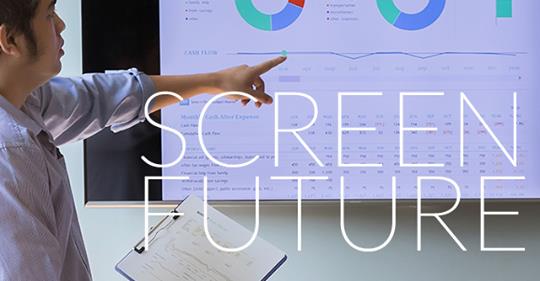 Together with top AV companies, we've designed a cloud-based service that makes cross-campus, office and trade show communication easier, and we'd bet it will for you, too. Check it out and let us know what you think.
ScreenFuture's mission is to rid corporate campuses of outdated, hard to use signage solutions by replacing them with professionally designed content managed via elegant, intelligent technology.
ScreenFuture is designed to work seamlessly with most readily available hardware, including Mac OS and Chromebox / Chromebit devices. They make it easy to use what you have and never ask you to buy expensive, difficult-to-use or specialized equipment. Also provided is a simple step-by-step tutorial so you can easily pair your displays.
ScreenFuture digital signage displays all types of content, including web pages from online dashboards, social media feeds, video and text. It is also supports content in any language. Just send us instructions and attachments and they'll handle the rest.