This year, a lot of companies woke up to what we already knew: virtual work…works. We at M3D already understood how to properly structure our teams, choose the right collaborative tools, and identify contributors who thrive in changing conditions. That's why we were prepared for the disruption we've all experienced.
This foundation allowed us to easily partner with clients to create successful solutions, make expectations and outcomes clear, and eliminate wasted time for everyone.
Maybe you've had clients reach out to reposition themselves in this time of change? We have. As uncertainty has become standard, businesses of all sizes have been seeking advisors they can trust. Partners who intimately understand their vision and do good work, no matter what's happening in the world. Our clients have kept coming to us because they knew we would protect and even reimagine their brand if needed, all while they continued to navigate unexpected obstacles.
Speaking of clients: by now, we've all become proficient enough in various conference platforms to tell Zoom jokes that most will understand. Yet, for many, the start of the pandemic forced online communications into the forefront for the first time. Because virtual collaboration was already our "norm," our partnerships continued, uninterrupted. Instead of learning curves, our clients found reassurance, even inspiration.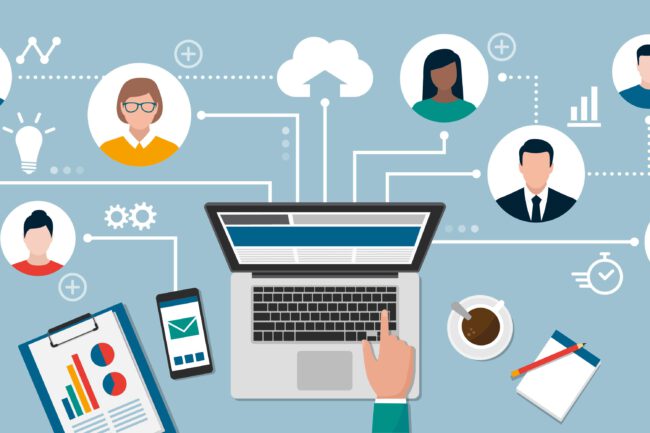 But should this trend persist, post Covid? We say yes. Here's why our model works. 
(1) Virtual agencies offer diverse perspectives. At M3D, our contributors come from many backgrounds, including regional and industry differences. This gives us direct insight into the ways messaging works differently across the country.
(2) Flexibility is baked into every aspect of our work. Without anchors of office or schedule, our contributors are available to rapidly respond to unexpected or unusual client requests. We simultaneously handle multiple projects across various platforms, while promoting unified design and messaging. 
(3) Relationships are everything. We don't believe in superficiality or in plugging just anyone into capability slots. We hire people who care about understanding what is truly important to each client. This fosters solidarity and trust for everyone involved.
(4) Senior talent works. We match each project with hand-picked, seasoned experts from various creative disciplines. We also believe in giving them the space and freedom to design, build and write when, where and how they work best.
(5) Integrity counts. We prioritize choosing contributors who are loyal, hard-working, no-nonsense and brilliant at what they do. We want our clients to know they can count on our commitment to their success.
While in-person ideation and brainstorming remain valuable tools, we find that removing distractions and unnecessary externalities allows our creatives to focus on just that…being creative. No office gossip, endless meetings or long commutes to sap the energy we all need to discover our individual states of creative flow. 
We definitely don't see virtual as a fad or a temporary solution. It may not be for everyone, but it has worked for us for a decade and counting. We first started with hubs in San Francisco and Detroit, and our long-term contributors now hail from all over the country. They've built us into a responsive, flexible and creative agency that produces work we are proud of and keeps our clients happy and growing.
As M3D itself grows, we will continue building thoughtful and collaborative relationships with our clients, especially now that so many are more open to working with virtual teams. We're excited to consult with businesses of all sizes, as they retool and engage with the digital reinvention that goes with profound change.